Outer Space Transmitter
An artistic contribution to the REGIOPARL-project
Art and Science
REGIOPARL is a participatory research project. Besides the exchange between academia and politics, REGIOPARL attaches great importance to the dialogue about Europe with citizens.
In this spirit, REGIOPARL published a call for artistic contributions for the public space. As the winning project, the Outer Space Transmitter will accompany REGIOPARL throughout Europe's regions, beginning in November 2020.
REGIOPARL's research on regional parliaments in the EU is thus complemented by an artistic approach on debating Europe with citizens. Furthermore, the project aims at making an innovative contribution to the current debate on the future of Europe.
The artist Mona Schulzek designed the Outer Space Transmitter in the framework of her collaboration with the research project REGIOPARL. The realisation and financing of this contribution is carried out in cooperation with Forum Morgen.
First live event in Cologne, North Rhine-Westphalia
For the first time,  the Outer Space Transmitter will be displayed in a public place at the art festival AIC ON 2021.
During the three-day event from 18. – 20. June 2021 people can send their individual messages from a specific spot on the European continent: form Cologne in North Rhine-Westphalia.
Messages can be entered on the project's website  www.outerspacetransmitter.art. The antenna will be presented at the Kunsthafen in Cologne for the whole weekend.
1. Digital Depature in Tübingen on 6./7. May 2021
On Thursday and Friday, 6 and 7 May, the University of Tübingen, under the direction of Professor Gabriele Abels, in cooperation with the REGIOPARL research project and the Arbeitskreis Europäische Integration e.V., organized the conference "From Takers to Shapers", to which the project team contributed both with scientific contributions and with the presentation of its art project, the Outer Space Transmitter.
During the conference participants had the possibility to send messages about Europe into space. Moreover, the artist Mona Schulzek was available for several Q&A-sessions and gave some insight into her conceptional idea of the art project.
Here you can find the video recording of the presentation of the Outer Space Transmitter.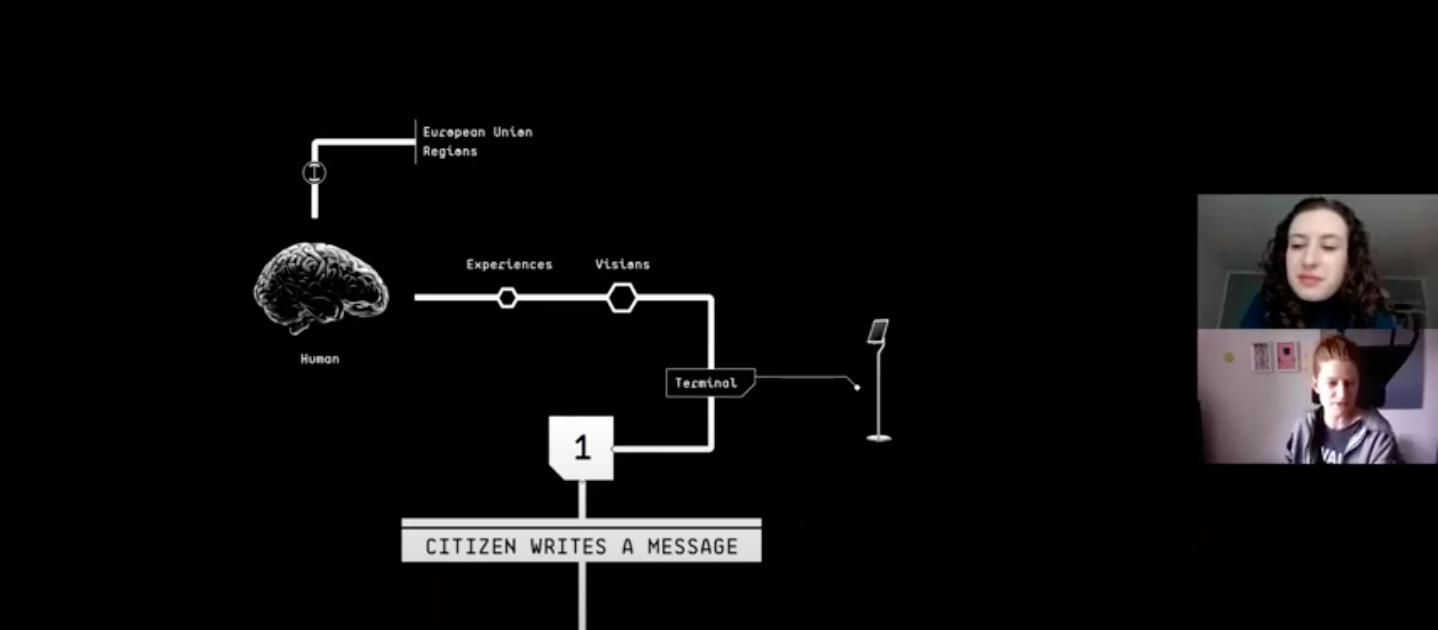 Digital Kick-Off on 12th of November 2020
What does it mean to be a citizen of the European Union? On the 12th of November, REGIOPARL invited a well-versed panel to discuss this question from the different perspectives of science, politics and art. The digital event took place in the framework of the official launch of the art project Outer Space Transmitter by Mona Schulzek.
Prof. Dr. Ireneusz Paweł Karolewski, University of Leipzig, moderated the discussion on the interplay between region, nation and Europe between Secretary of State Mathias Weilandt, State Ministry of Saxony for Justice and Democracy, Europe and Equality, Prof. Ulrike Guérot, Danube University Krems, Prof. Gabriele Abels, Eberhard Karls University Tübingen and Franciska Zólyom, Galerie für Zeitgenössische Kunst Leipzig.
Here you can find the full press release (in German) about the event.